ElectronicGirl is a multifaceted artist that started out as an oil painter, then went to 2D animation, then to 3D animation, then electronic art. Check out her shop and what she had to say.

http://www.etsy.com/shop/ElectronicGirl?ref=pr_shop_more
1. What do you sell and how did you get started?
I sell unique handmade led electronic gadgets, jewelry, crab and snail figurines and hand-painted t-shirts.I actually started my business on etsy. A co-worker told me about etsy and we started our shops together.
2. Who or what is your inspiration?
Nature and science. My glow product lines came from a gift I had made for an ex a long time ago. And my glow product creation process came from one of my thesis projects when I was doing my MFA. You can see it here:
www.anncernoch.com/Images/Infinity_Gliders2_upclose.jpg
3. What is your favorite part of your creating process?
My favorite part is when the piece is complete. That moment when I switch a glowheart or pixel on and test that the led is still working properly. That also works for my jewelry and figurines, when they are complete and I look them all over and see everything is exactly where I want it to be. Best feeling ever.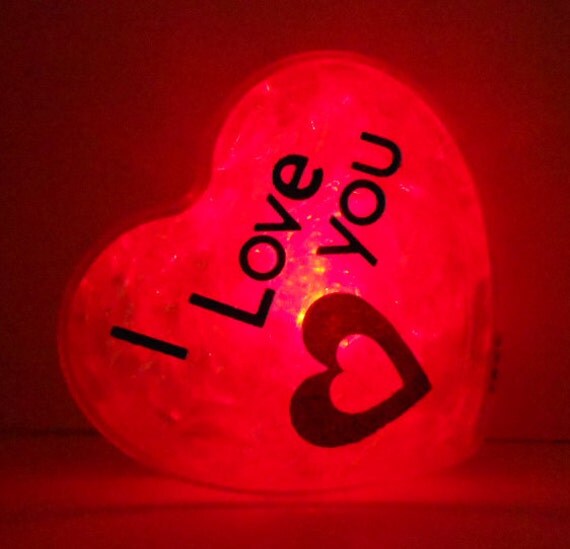 4. Do you have any special routines?
My glow products are created in an assembly line type of way. I prep the plastic hearts, then do the electronics, then assemble...then when the orders come in, customize them.
The polymer clay products are more intensive so they are done individually.
5. What is your most favorite item in your Etsy shop?
That is a very very difficult question! I love all my products. If I had to pick just one, I would have to go with my GlowHearts. They are just so much fun to watch. I never get tired of testing them in my dark bathroom. :)
6. Do you have any social media links?
www.facebook.com/pages/ElectronicGirl/203467703056372
twitter.com/ElectronicGirl1
7. Anything else that you want to share?
Shop small business. Shop handmade. Make this country what it was born to be! Thank you.
8. Are there any coupon codes or promotions you have going on?
I currently do not have any sales going on. However, I recommend signing up for my newsletter. It is the best way to keep up with all the ElectronicGirlGifts new releases, special deals, events and more! Sign up here:
www.electronicgirlgifts.com